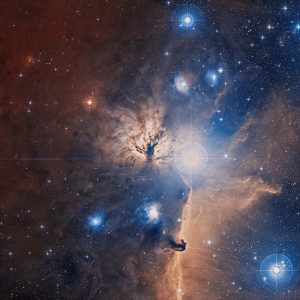 Credit & Copyright: Optical: DSS; Infrared: NASA/JPL-Caltech;
X-ray: NASA/CXC/PSU/ K.Getman, E.Feigelson, M.Kuhn & the MYStIX team

Dueling sparks
And juggling fire
A flame –
Starves the dark
From its pure desire.
Raged with age
A force blown out
A flame –
Flees its stage
When fueled by doubt.
Upon the brink
It cannot feel
A flame –
Cannot think
That it's really, real.

Subcluster mergers >>
Hat Tip: "Burned" by Lynnia