December 7th, 2019 § 0 comments § permalink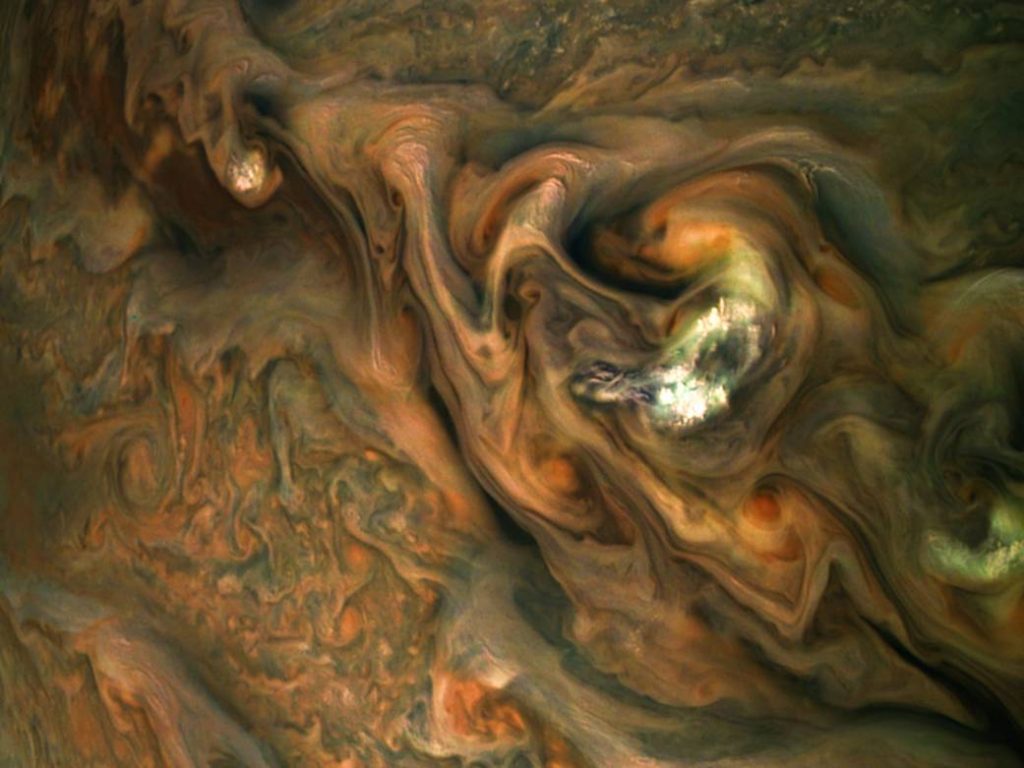 Credit: NASA/JPL-Caltech/SwRI/MSSS

Simple, flattened surfaces
Rising, from the depths
Streams dark chaos patterns
And dreams –
Bright colored breaths.

JunoCam imager >>

November 22nd, 2018 § 0 comments § permalink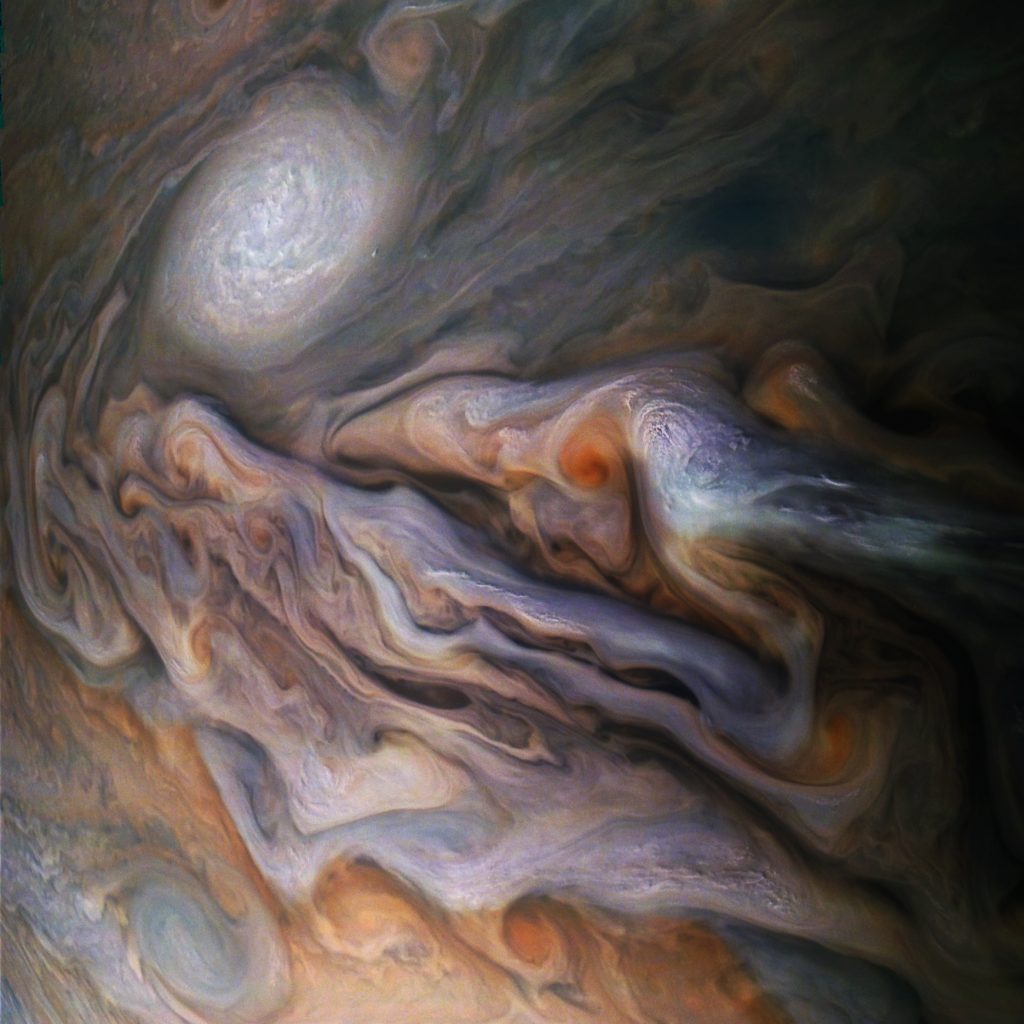 Image Credits: NASA/JPL-Caltech/SwRI/MSSS/Gerald Eichstäd/Seán Doran

Rivers –
Of swirling air
Envelope our visions
And enrapture our dreams
Evolving –
To be a witness
To moving layers
Of shadow streams.

Pop—ups >>
May 29th, 2017 § 0 comments § permalink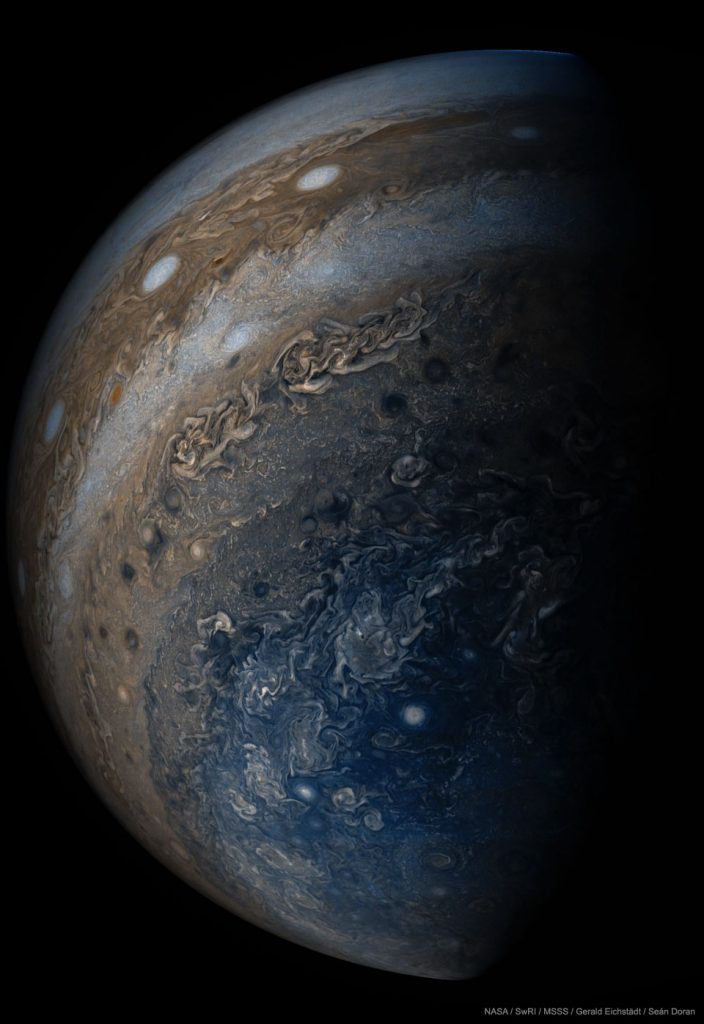 Credit: NASA, Juno, SwRI, MSSS, Gerald Eichstädt & Seán Doran

Clouds of white ovals
Floating on fire
Patterns a complex
State –
Of inspire.

Six weeks >>